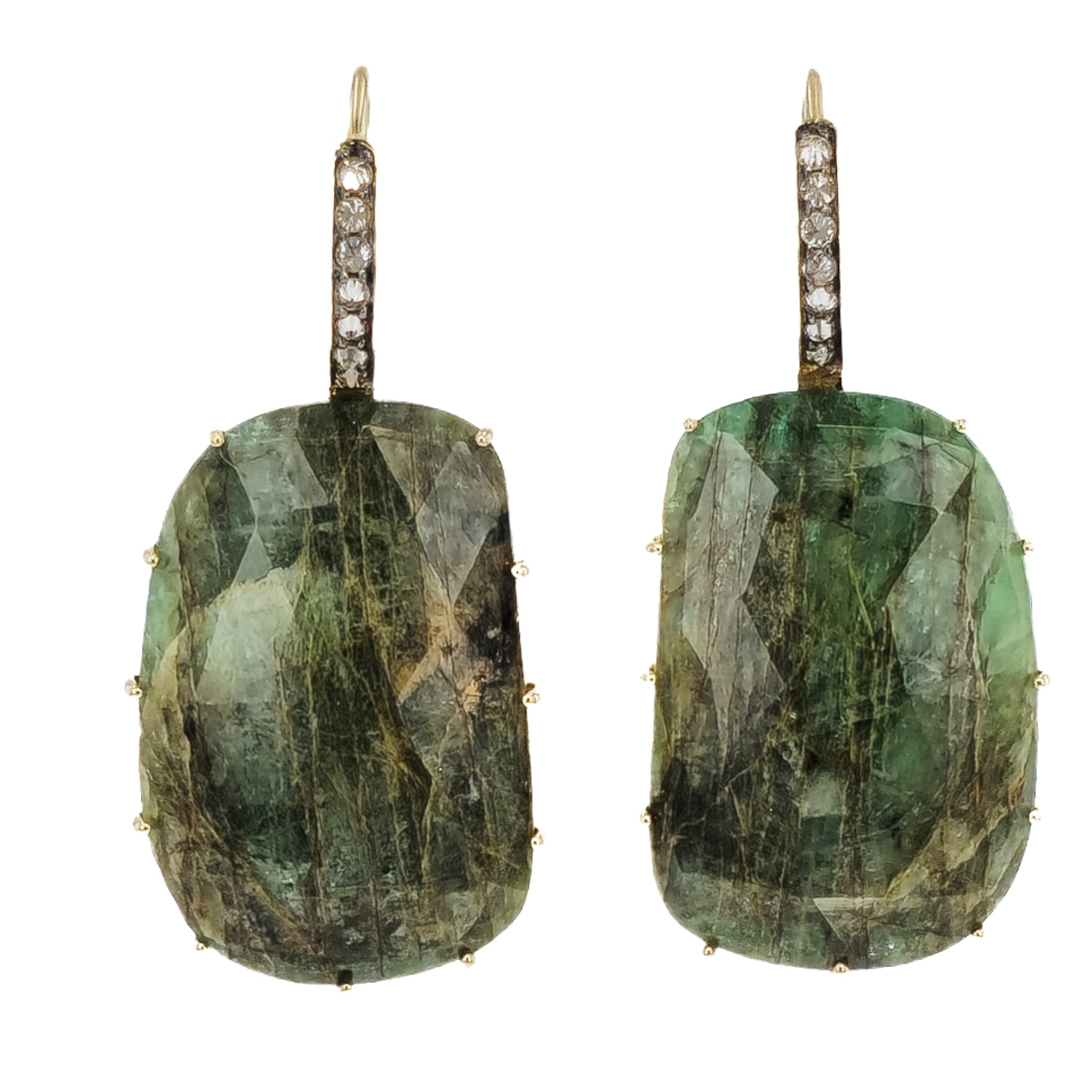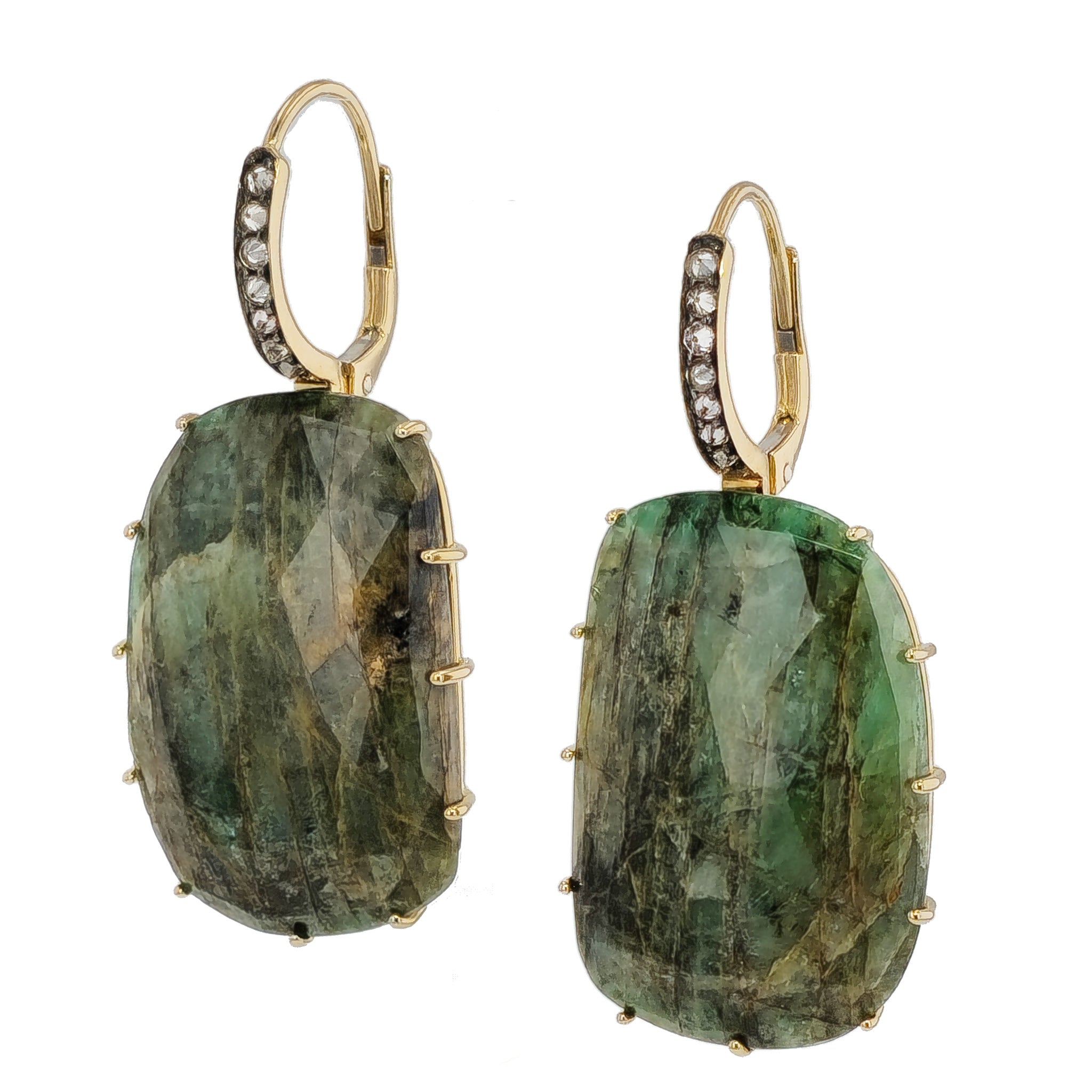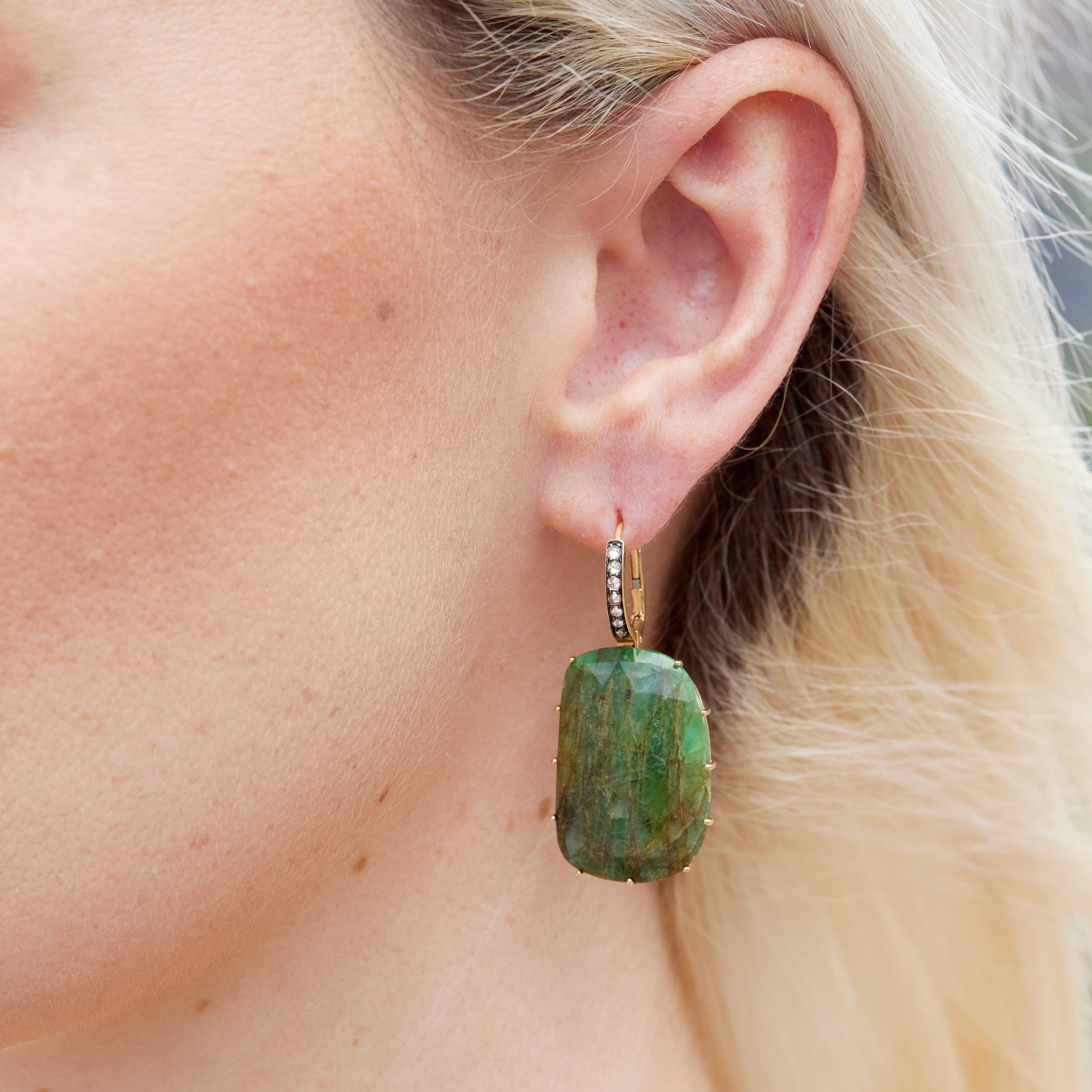 Natural Emerald Slice & Spiked Diamond Pave Drop Earrings
Embrace Mother Nature's finest artistry in its rawest form with this exquisite treasure that speaks directly to the soul.
Our handmade earrings showcase the raw beauty of natural Emerald Slices, imbued with the traces of the earth itself.
Each mesmerizing slice is delicately held by 18kt Yellow Gold, adding a touch of elegance and fervor. Enriched with dazzling 0.23ct Champagne SI1 Diamonds, the 14 reverse-set diamonds create a cosmic dance of warm light, ensuring all eyes are drawn to you with curious charm.

With a total weight of 37.58ct, these Natural Emerald Slices evoke a sense of awe and mystery. As you wear these earrings, you carry a piece of the earth's incredible power and essence.
Natural Emerald Slices (green with brownish-yellow streaks)




37.58ct Total Weight Natural Emerald Slices

14pcs 0.23ct Champagne SI1 Diamonds



Upsidedown Pave set diamonds up the bail

18kt Yellow gold

H&H Jewels Collection

Handmade Locally
SKU: 21989
Share