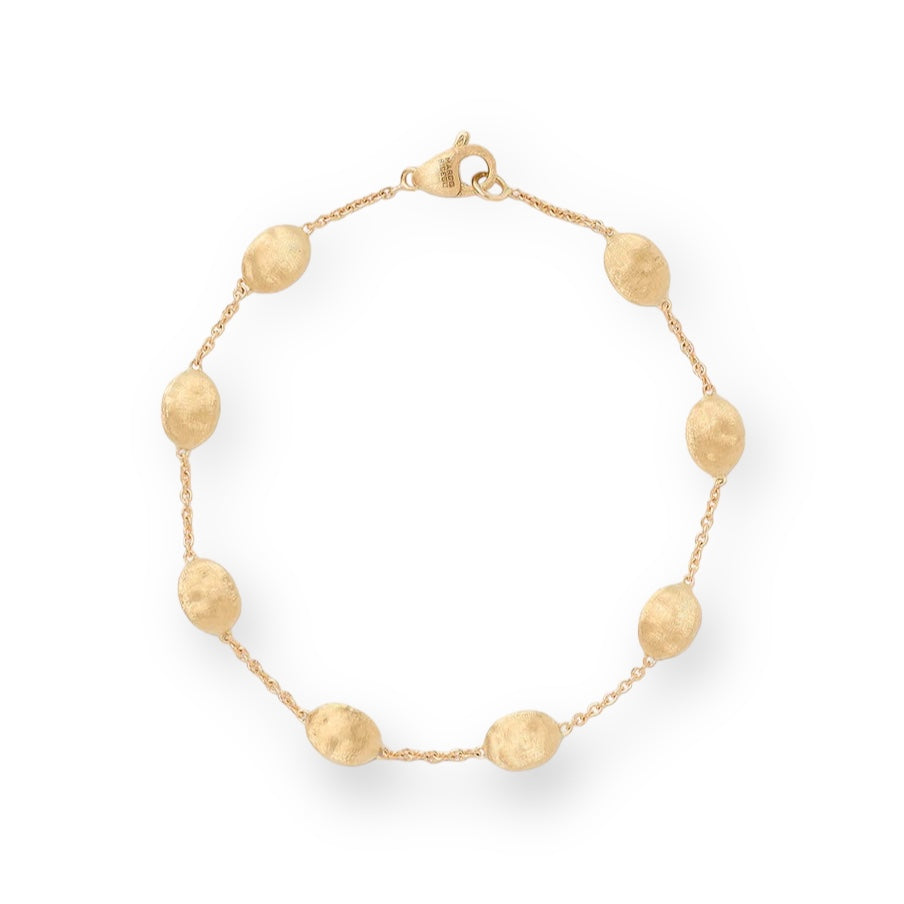 18kt Yellow Gold Medium Bead Siviglia Collection Bracelet
Inspired by the cobblestone streets of Seville, this iconic collection features hand-engraved "pebbles" of gold in varying sizes and lengths. A delicate chain is used to connect uniquely positioned, engraved, hammer-finished, and naturally shaped golden beads, all in 18-karat yellow gold. Shimmering, precious pavé diamonds enhance the glimmering beads of the Siviglia Collection.
Light and delicate, this bracelet features tiny oval elements in 18kt yellow gold with an irregular surface, finely hand-engraved using an ancient Florentine technique.
BB553__Y_02
SKU: 09869
8032762116905
Share