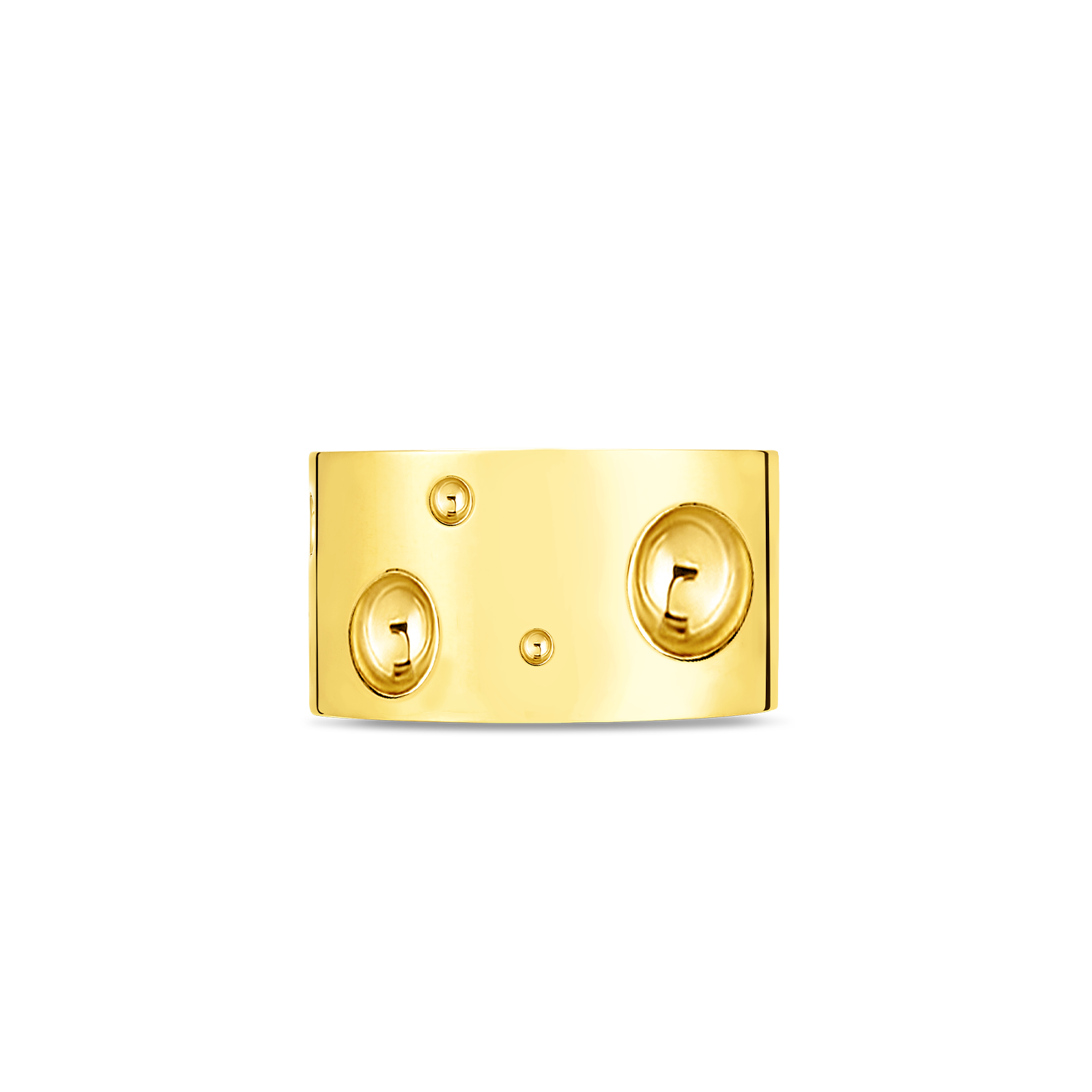 18kt Gold Pois Moi Luna Wide Ring
Imagine wandering the paved street of the City of Gold. The diamonds on our haute couture Pois Moi Square Pave Ring guides the eye, mesmerized and wandering along the ultra-modern, illuminated golden lines of this avant-gardist creation by Roberto Coin.
18kt Yellow Gold Pois Moi Luna Ring.
8882505AY650
SKU: 19553
Note: A small ruby is cast on the inside of the piece as a wish of luck, health, and happiness for the wearer
Share