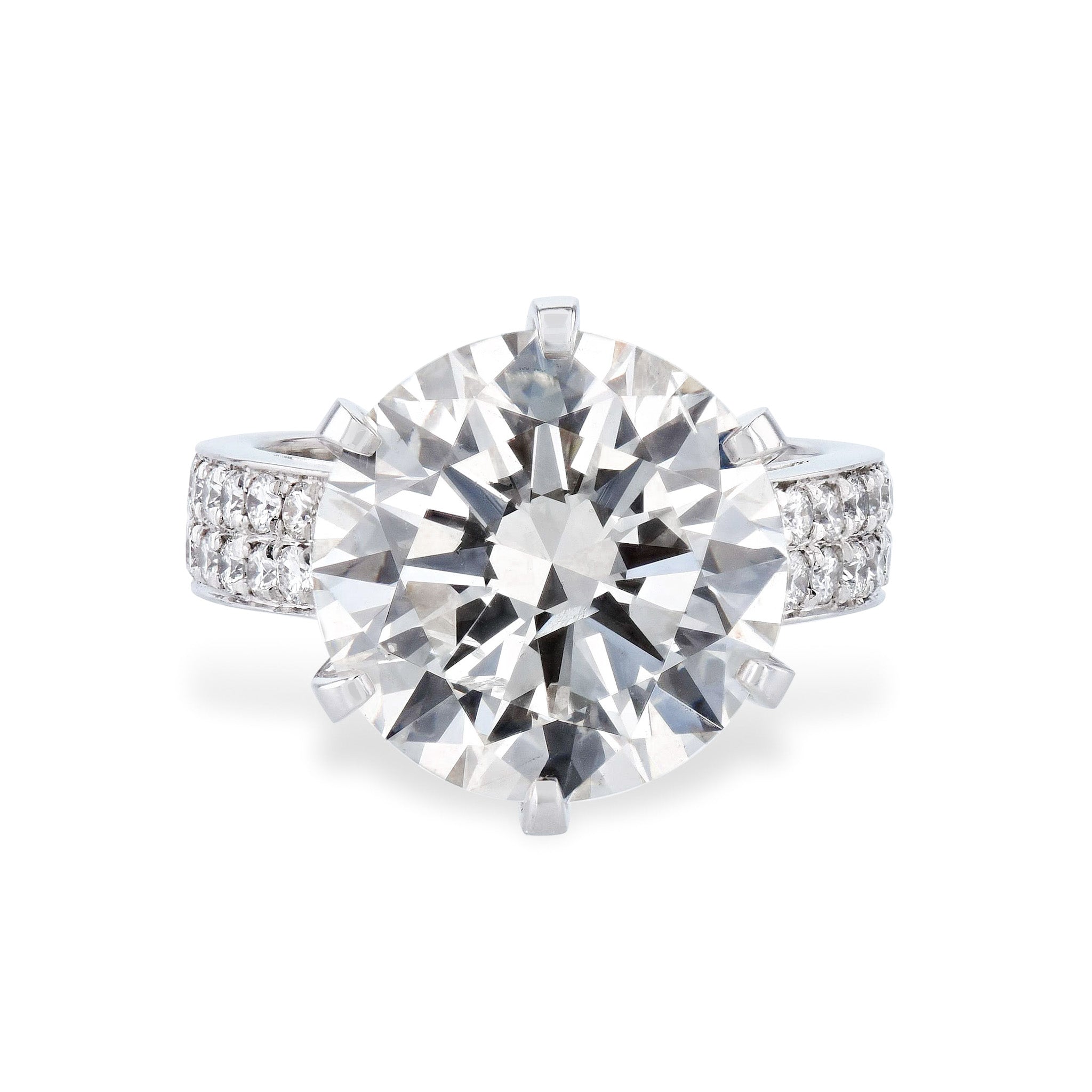 9.05ct Round Brilliant Cut Engagement Ring
Introducing our stunning platinum ring, a true masterpiece of the craft. Handmade with utmost care and attention to detail, this ring features a 9.05ct Round Brilliant Cut diamond at its heart. The diamond's subtle J color and SI2 clarity perfectly balance each other, making it a rare and unique diamond that stands out in any crowd.

To add to the ring's radiance and glamour, it boasts a double row of pave diamonds with a total weight of 0.40ct, G/H color, and VS clarity. The design is meticulously crafted to maximize the beauty of the diamond while ensuring that it sits securely and comfortably on your finger. These diamonds are set to perfection, complementing the center stone and adding extra brilliance to an already magnificent piece.

This breathtaking Platinum Ring is the epitome of love, luxury, and elegance. Handmade with utmost care and attention. Every detail of this ring has been crafted to create a piece that is as rare and special as your love. From the placement of each diamond to the smooth curves of the band, this ring is a true work of art.

Currently,  1 of 1. GIA certified. #2191822304.

SKU: 21487
Share